Oddballs' has undergone a significant change recently.  The tents have all been replaced and are now 3m x 3m with new pine flooring and new seating .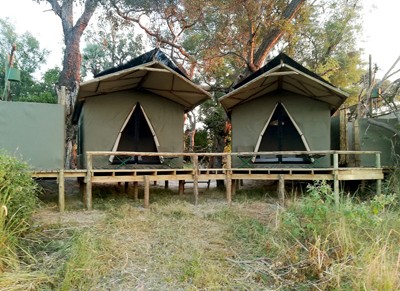 They have been moved to maximise the breathtaking views of the Delta but still maintain the Oddballs' vibe.  The beds are now futon style with headboards with built in shelves plus there are hooks and canvas pockets to store essentials.  There is a new family tent close to the central guest areas and next to the other existing family tent. The honeymoon chalet has been removed to make way for a new chilled guest area created with a barefoot, relaxed feel.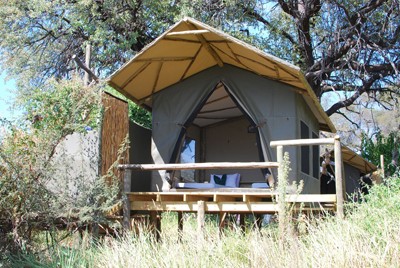 In addition to the new tents, all of the Delta guides have undergone a refresher week long intense training with the Nature Guide Training of Botswana. During High Season, there will be a new full-time masseuse at all three Delta camps offering various treatments including a new signature treatment designed especially for walkers – heavenly!