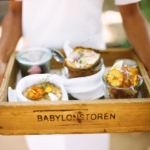 We know how busy you all are and would like to offer to help you review your Babylonstoren images and information to make sure your website is up to date.  The Farm continues to evolve, recently introducing new rooms and activities – so time for a review?  Below are links to new photography, factsheets, stories and blogs from the Farm.
Stunning NEW photography from The Farm
Beautiful photos of the new Fynbos House babylonstoren images
Fact sheets and information links by wetu
The NEW Fynbos Family House is an elegant, exclusive-use home, accommodating up to ten guests. It offers a welcome sense of privacy and glorious views of the valley, the mountains, the farm and across acres of vineyards. It is a luxurious country house and an ideal space for family and friends to rest, reset and restore.
With Spring on its way, a reminder to look after those bees
Bees are an integral part of every ecosystem, be it in our own gardens and green spaces or on farms and around the World. Both Babylonstoren and The Newt both work hard to look after their bee colonies and we really enjoyed a recent blog including these fast facts about bees:
• Bees flap their wings 200 times per second creating that wonderful buzzing sound.
• Bees in a colony fly almost 90,000 km and visit more than 2 million flowers to make just 500g of honey.
• A worker bee will produce only one twelfth of a teaspoon of honey during her lifetime.
• A bee flies at an average speed of 24 km/h.
• There are around 20,000 bee species on earth, but the honeybee is the best known.