Imvelo Safari Lodges and the Hwange Schools Project launched their first children's book, The elephants are coming! in March this year. The book will be the first in a series about a little boy called Themba and his family who live in a village that borders the Hwange National Park.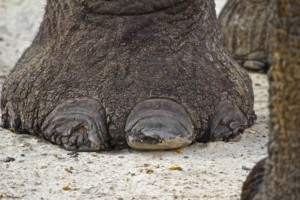 The books are being sold to raise funds for Imvelo's community projects, specifically to raise the standard of English literacy in the schools that they support. To date the publishing project has been a great success, with many buyers purchasing more than one copy – one to take home and a couple to donate back to the schools. Imvelo and Hwange Schools Project's long term goal is to encourage a love of reading and the aim is for each child to own his/her own book.
The elephants are coming! has been successful from another point of view – the story is written in a context that the children can understand and relate to. The storyline is based on a common occurrence in villages that border the Hwange National Park and indeed all over Zimbabwe – elephants raiding crops at night.
The story was in fact conceptualised at Imvelo's Camelthorn Lodge when the author heard the beating of drums one night and asked what it was all about. In this story Themba begs to be allowed to help his father and brother to protect the crops at night by beating drums and lighting fires, but he is told that he is too young.
He is bitterly disappointed but that night wakes to find an elephant in the crops right next to the house and it's up to him to chase it away. The illustrations are all based on photographs that were taken in Ngamo village and this makes the story all the more easy for the children to relate to. The book also combines fact and fiction with a few pages at the end filled with interesting information about elephants.
Two more books in the series are currently in production and are again based on everyday life in Ngamo village. The books should be available in September this year.