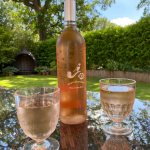 Finally some sunshine to make us smile!   Whilst most of Africa remains on a red light, we see that safaris  remain top of the dream list for when travel opens up so we are happy to highlight  some of the new product, marketing ideas and amazing wildlife experiences which we hope you can share and enjoy.  We are also planning that after 19th July we might be allowed to meet or visit you in person?   We are armed with our Lateral Flow Tests and very eager to meet up face to face.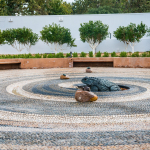 Babylonstoren – South Africa
A brand new 'Old Bullfrog' has been launched between Babel and the main Farm Hotel reception which is a water feature that will surprise children and adults alike.  With lizards and amphibians and a large old bullfrog at its heart, this splash spiral is yet another quirky offering and a lot of fun on a warm Cape day.
A brand new foodie experience is also now on offer – a Balsamic and Olive Oil tour, for a maximum of 6 guests, which culminates in tasting and making your own unique Olive Oil blend to take home.
We have been slowly scanning your websites and noticed that many of you have not yet added the new Fynbos Family House.   The new house will be popular as SA opens up as it will offer families and small groups the privacy of a beautiful private villa nestled at the foot of the mountains with extraordinary views of the valley and farm below.  It offers family and friends a shared space to relax, plan adventures or simply enjoy this secluded spot.  The House sleeps up to 10 and has its own crystal pool fed by a shallow channel.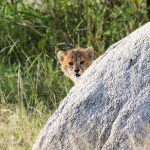 Imvelo Safari Lodges – Zimbabwe
Imvelo has signed up  with Tripclip, a world first platform that allows the trade to create personalised unique video itineraries.  Take a look at the snapshot vimeo that Imvelo have created for their 4 lodges in Hwange.
Hwange's extraordinary rains has meant the wildlife experience this year will be truly exceptional.  Cindy has had 4 cubs and one early morning she killed a young female reedbuck just 400 metres away from Bomani.  The lucky guests in camp were able to watch this all day and thanks to the long grass the cubs were able to disappear as needed which makes everyone hopeful that they will all reach adulthood.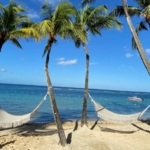 Coquille Bonheur – Mauritius
The good news is that Mauritius has an amber light for UK guests and will reopen from 15 July 2021.    The first phase runs until the end of September with visitors allowed to enjoy the pools and beaches from resort hotels and then from 01 October vaccinated travellers will be allowed unrestricted access.  There are PCR tests requirements and if you would like further details please do get in touch.