Despite our hopes for a busy and positive start to 2021, we find ourselves in lockdown once again with red lists adding to our frustration. We know there is a huge appetite for travel, enquiries are slowly coming in and bookings will confirm once this period of uncertainty has passed. We hope the following news and updates will help reassure your clients and get them booking a trip to Africa for later this year.
Babylonstoren, South Africa
The NEW Fynbos Family House is now open at Babylonstoren. Nestled at the foot of the Simonsberg and Franschoek mountains, the Fynbos Family House is an elegant, exclusive-use home, accommodating up to ten guests. It offers a welcome sense of privacy and glorious views of the mountains, the farm and across acres of vineyards. It is a luxurious country house and an ideal space for family and friends to rest, reset and restore.
Remote Africa Safaris – Zambia
We loved the introduction to Remote Africa video, especially the opening scene and just had to share it here.  We hope it brings a warm smile to you too and whisks you, and maybe some of your potential guests, to the banks of the Luangwa River for a few minutes.  #aperfectplanet #bbc
Imvelo Safari Lodges, Zimbabwe
Imvelo have launched a brand new, unique opportunity to join their conservation efforts in Hwange.  Aimed at young adults (17-25 years), in conjunction with Quest Africa, the 2 week course will run during March and April 2021.  Download the flyer (note: nett rates listed)  and for further information contact hayley@imvelosafarilodges.com.
We also have a couple of  clips to share. The first is a short snippet from a recent trip with Imvelo showing arrival in the Falls followed by an incredible experience in Hwange National Park and comments from our guides. The second is slightly longer – a coffee catch up with Imvelo's first returning UK guest. It's the one and only Matt from Original Travel.
Nimali Africa – Tanzania
Nimali have recently hosted UK guests again at Nimali Tarangire and are ready to welcome your clients with open arms:  "This has been a once in a lifetime experience and we will never forget. The setting is breathtaking and your warmth and hospitality makes Nimali Tarangire extra special. Thank you for the wonderful memories which we will never forget. We hope to return and see you again soon! Asante! (Olivia and Fiona, London UK)
Gamewatchers Safaris – Kenya
Kenya has been open since August. Here is some heartwarming feedback from guests who have recently stayed at Porini Lion Camp: "Absolutley fantastic . First time in Kenya and the trip has been nothing short of magical. This country is beautiful and the staff at this camp has been PERFECT. I could not have asked for a better service".
"This trip has been one of the most wonderful experiences of my life. I've been around the world but never witnessed such untamed, wild beauty as the Mara has to offer. I will come back soon and bring more friends and family to experience this place for themselves".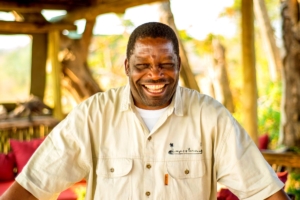 Footsteps in Africa – Botswana
New booking conditions for Footsteps' own lodges and products have been released to help you  provide security and flexibility and will be applicable for all NEW bookings from Nov 2020.  In general terms it covers when travel is affected by any COVID19 related issues and offers 100% cancellation fees up to 48hours of guest arrival.    Please do refer to the detail of inclusions and exclusions but we hope that this will help you to secure more bookings!