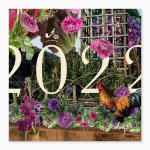 How about a gift of giving this Christmas, it may be last minute but it will still mean a lot.
Hwange needs you by Imvelo Safari Lodges, Zimbabwe – From US$20 which provides school lunches for 20 children for at least two weeks to US$7000 which helps maintain and run one solar hybrid pump for wildlife during the Hwange dry season.
Adopt an Acre by Gamewatchers Safaris, Kenya – a campaign from as little as US$20 to keep the conservancies running in Kenya while global tourism closed down, it has been a huge help in providing much-needed funds to pay both for leasing the land and the wages for the conservancy staff.
The Tafika Fund by Remote Africa Safaris, Zambia – sustainably uplifting the surrounding community and Mwanya area of the Luangwa Valley through small projects such as bee hives or educational bursaries.
Tarangear by Nimali Africa, Tanzania – Maasai fabrics and authentic tribal prints native to and crafted in Tanzania with 10% of every sale going directly to Wildlife Conservation efforts.
Babylonstoren, South Africa – too many goodies to mention but this lovely calendar would make a beautiful NY gift???