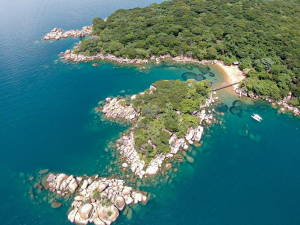 Crafted Africa in Malawi is a registered DMC specialising in Malawi, Zambia, and Mozambique and was established 12 years ago by Mike Varndell.  We worked with Mike a few years ago, reconnecting recently, and are delighted to work with a company who managed to keep all of their staff during the pandemic, whilst rebranding (formerly Malawian Style) and repositioning the brand as Crafted Africa.   An experienced and knowledgeable sales and res team send timely and competitive quotes and there is an excellent website with dedicated and impressive lodge pages for all the product that they work with, complimented with comprehensive destination information and diverse multi-country itineraries.
Crafted Africa is perfectly located in Malawi between Zambia and Mozambique, creating diverse, authentic, exciting, well rounded, innovative and affordable tailormade adventures.  Malawi boasts some amazing conservation successes and Crafted Africa works closely with African Parks to offer fantastic, behind-the-scenes experiences including tagging, monitoring and evaluating wildlife which guests can be a part of.
Malawi offers diversity with minimal drive (and flight) times and quick access to South Luangwa, Zambia and Nampula, Mozambique. Crafted Africa can suggest and put together some great combination itineraries which are creative and different.
In 2020, Mike launched Wines and Wings which provides non-seasonal revenue and compliments Crafted Africa to ensure they  remain competitive and offer value year round.
Please call us if you would like to connect with them to find out more or if you are looking for a new DMC for this diverse and beautiful part of Africa.