Imvelo Safari Lodges has 2  new dates for their unique conservation course in 2022!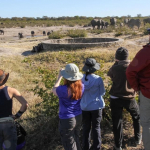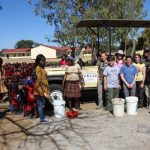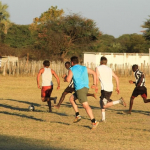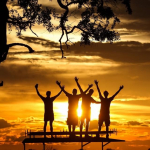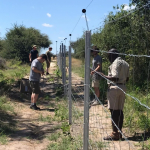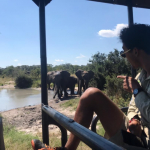 Imvelo Safari Lodges launched a brand new conservation course in 2021 aimed at young people (17-25 years) keen to gain an understanding of community based wildlife conservation .  They have just announced 2 new dates for 2022 – both based at Camelthorn Lodge in Hwange NP and offering an opportunity to really engage and understand wildlife, conservation and the incredibly important influence and support from the communities surrounding wildlife reserves as well as the impact and importance of supporting those communities.
Be part of helping to secure the future of Hwange's wildlife on an Imvelo Conservation Course!  Two unique 8-day intensive courses for ages 17 – 25 will be running in early 2022, from 19 to 27 May 2022 and from 23 June to 1 July 2022.
Based at Camelthorn Lodge in Hwange National Park, the largest and most diverse Park in Zimbabwe, we invite young adults to experience one of the largest community-based conservation partnerships in the country. Accommodated in our Camelthorn Forest villas, each course will be led by senior management and licensed local guides who will act as group leaders. This short course will focus on community-based conservation. A sample of the daily activities are:
The Cobras Community Wildlife Protection Unit – experience the activities and hear about the goals of this unique initiative.
Learn about fauna, flora and conservation practices, hands-on in the field.
Get an introduction to guiding from our local guides.
Prepare meals such as Zimbabwe's staple foods or traditional braais over an open fire.
An introduction to wildlife management and research – such as monitoring key species and managing human / wildlife conflict.
Starting price from USD$2600pp nett to Imvelo for an 8 night stay, which includes sharing accommodation, 3 meals daily, non-alcoholic drinks, Wi-Fi, laundry, NP fees, transfers to and from Victoria Falls airport, participation in the course and one game viewing activity daily. To be part of this incredible deal, full payment will need to be made by the 28th February 2022.
Download further details of this educational and exciting course Hwange Conservation Course 
PS – if you have a group of adults that might be keen, Imvelo are happy to add an additional date which would run with a minimum of 6.