Conservation and community efforts continue
We have heard so many heart warming stories and efforts from our partners over lockdown.   They continue to save livelihoods and to motivate and engage with those reliant on tourism surrounding the wildlife areas of Africa.  We wanted to highlight a few of our favourite stories and tales so grab a coffee and imagine you have stopped overlooking a waterhole for your mid morning cuppa, with a home made rusk and possibly a drop of Amarula to warm your bones in the misty sunshine…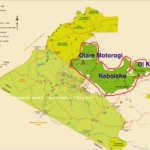 Adopt an Acre was inspired by Gamewatchers Safaris in response to the lack of tourism due to Covid and the potential impact this would have on the conservancies they support in areas around the NP's of Kenya.  They have set up a Wildlife Habitat Trust, audited independently to accept donations for multiples of acres. 1 acre costs USD35 – of which US15 goes to conservancy and camp staff wages and USD20 goes to families in the communities.  They are aiming to raise US1.5 million,  usually raised via tourism and generated from the 42,500 acres that they currently support.
WalkLuangwa2020 has been completed!  Nick says "in short, it was magic". The legs and feet are recovering and there are plans afoot to look at another walk and possibly extending it.  The team have raised around US30,000 to date and now they are ensuring that the funds are getting to each of  areas that they are supporting.  Donations are still being accepted Justgiving.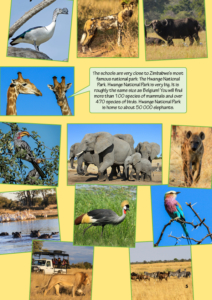 Imvelo are excited to launch a Zimbabwean safari activity e'book to sell and raise money for the communities around Hwange NP. The first edition is aimed at 6-9 year olds with 32 pages and is available in pdf in full colour. It is packed with puzzles, drawing activities, stories and more.  All proceeds from the book will go directly to Imvelo Community Projects including food for thousands of children and maize for 2,200 families during this drought and economic crisis. It costs£2 – Hwange needs you  or Hwange school project.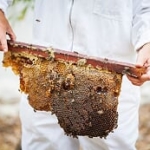 Babylonstoren have now reopened but during the tough times, they managed to employ their staff in different areas of the Farm; housekeepers helping in the shop or making deliveries, restaurant and hotel staff helping with the harvest, taking online fruit and vegetable orders which have all helped to  kept spirits and salaries flowing.   Slowly the restaurants, spa and hotel are having a flow of visitors and hopefully some spring-like weather will boost their visitor numbers further.  The winter has been late and cold with snow on the mountains last weekend.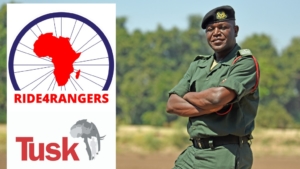 Ride4Rangers has been an enormous success raising money for rangers across Africa.  Our partners have joined in where they can and we have also made a contribution to this fantastic initiative.  If you are keen to help here is the link to their JustGiving page.