As many countries reopen their borders and welcome flights and visitors back to the wide open spaces of the African wilderness, here are few snippets to whet the appetite for both you and, potentially, your clients. We would love to share more photography and stories, please get in touch if you would like to know more.
Remote Africa Safaris- Zambia
Remote Africa have released a new video with welcoming smiles and capturing the essence of the Luangwa Valley. The air borders are open and tourist visas are being issued as well as the amazing 45% commission for all bookings for the remainder of the year. Any last minute takers?
Babylonstoren – South Africa
Even during the most unusual times, life on the farm is regulated by the constant rhythm of the changing seasons. Blossoms of all kinds now adorn the farm – the garden tours have begun again, 10.00 every day or specialist tours on week days at 11.30. The hotel has reopened and looking forward to having international guests in the coming months with borders reopening on 1st October.
Imvelo Safari Lodges – Zimbabwe
Imvelo have been busy. The ongoing drought, compounded by human-wildlife conflicts and the lockdown which has disrupted work, transport and food supplies has generated widespread hunger and stress in the villages. Imvelo have bought and distributed 60 tonnes of maize meal, helping over 2,200 desperate households in need. They have delivered over 120,000 school meals, provided compassionate food packs to staff affected by the stall in tourism as well as food packs and logistical support to Hwange Rangers and Forestry Fire Clearing Teams, reaching the most remote areas. To join forces with Imvelo, click here or to donate in the UK, please click here.
Nimali Africa – Tanzania
Nimali Africa are excited to be working on their new project The Tarangear Trust. A foundation to build upon their vision to meaningfully give back to their community. It all began with making masks during the Covid lockdown but Nimali quickly recognised that there was a larger opportunity to create a journey of giving to support the land, the people who conserve it and the animals that thrive on it. Launching in November 2020 we will share more information and links as it goes live.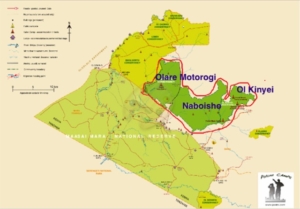 Gamewatchers Safaris – Kenya
Kenya reopened its doors in August and international guests have been enjoying the Porini camps and quite extraordinary game viewing. Book now for travel until December 2021 to take advantage of special reduced rates which provide excellent value for money on stays of 6 nights or more at combinations of Porini Camps: Reduced Rates for 6 Nights as well as a Flexi-Booking Policy and No Amendment Guarantee designed to bring peace of mind for all bookings.
Coquille Bonheur – Mauritius
We are excited to announce that borders to Mauritius will finally reopen on 1st October. After much delay, visitors will be welcomed back for long stays only of 14 nights on FB to ensure limited movement around the island.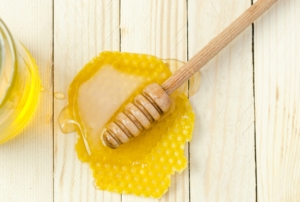 With some extra time on our hands recently we have been looking beyond tourism at some of the amazing stories and products that support people across the continent we love. Whilst chatting to Paula, the bee keeper at The Newt, we came across Ilanga Honey, a truly remarkable product with a beautiful and heart warming back story. In Madagascar, Ilanga-Nature supports 350 independent beekeepers by helping them set up bee hives. Many rural people scratch a living by felling the once abundant trees, realising that this was unsustainable and extremely destructive, they have given the beekeepers the tools to become the guardians of the forests and trees. Each jar of honey sold, contributes to more trees being planted and then cared for by the beekeepers. Many of the unique sources of nectar for the bees are from trees endemic in Madagascar. Ilanga-Nature and their beekeepers therefore not only create small business owners, able to build their own homes and send their children to school, but also re plant the much needed trees, not only to feed the bees, but to also benefit the globe with the retained biodiversity and carbon absorption that only comes with well forested regions. If you would like to support this wonderful cause please use the code 'island' which will give you a small discount. Honey sales