What a year it has been and so incredibly tough for us all. To bring a smile to your face, we thought we'd invite you for a glass of virtual fizz, a couple of mince pies and to read our 12 days of Christmas, put together just for you. Whether you decide to sing along is up to you….
On the 12th Day of Christmas my True Love sent to me…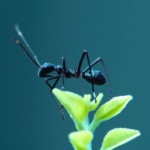 12   thousand species of ants in the world!  Ants don't have ears  – they 'hear' by feeling vibrations through their feet. They also don't have lungs – oxygen enters (and CO2 exits) through tiny holes all over their bodies.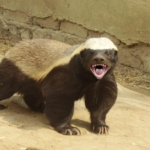 11   species of badger which are part of the weasel family.  Badgers can run at a speed of 19km/h, despite their short legs. Their setts can be hundreds of years old and can have around 100 entrances.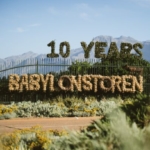 10   years old!   What an amazing journey of discovery we have taken with Babylonstoren  as it continues to evolve, surprise and introduce new and simply beautiful experiences.
9   banded armadillos always give birth to identical quadruplets and can also jump as high as 4ft when startled.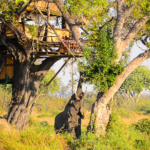 8   metres high – is the tree house at Footsteps-in-Africa's Delta Camp in the heart of the Okavango Delta where guests explore using the traditional, wooden mekoros.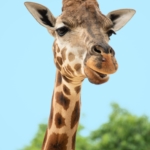 7   a giraffe has only 7 neck bones – which is the same as a human! The rarer reticulated giraffe can be found further north in Kenya when staying at Porini Rhino Camp.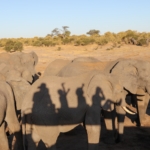 6   elephants round a waterhole at Jozibanini, Hwange NP. Spoiler alert … click on the image and watch to the end!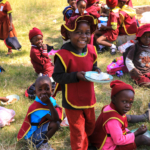 5   hundred thousand school meals provided to over 13 schools every day this dry season by Imvelo Safari Lodges. This is an incredible achievement and one of many ways Imvelo are supporting the communities around Hwange National Park, Zimbabwe.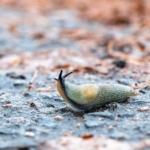 4   the number of noses on a slug!   Who knew?   There is also a National Slug Day on 19th March each year….who needs the Big Five??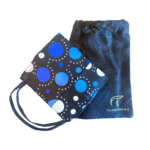 3   beneficiaries at the Tarangear Trust.  Money from locally made masks supports and funds critical initiatives in Wildlife Conservation, Education and Neo Natal Care. You can also donate masks to children around the world  – 5 for $25.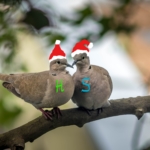 2   beautiful turtle doves of course!   The indomitable duo have supported all our partners during 2020 and are chomping at the bit to  travel again. We wish you all a very happy Christmas and cannot wait to see you in person next year.
1   incredible and inspiring walk through ONE Luangwa Valley #walkluangwa2020